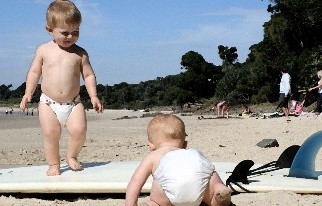 Want to sew Cloth Nappies?
Your search is over, you've found the right place!
At Greenbeans Australia we have cloth nappy fabrics & everything else you need in the one spot to get you on your way making stylish, durable and environmentally friendly Modern Cloth Nappies.
Our quality nappy fabrics are specially manufactured for nappy-making & our Know How section has plenty of info to get you started.